ORONA designs, manufactures, installs, and maintains elevators dedicated to the transportation of passengers. Solutions designated for use in apartment buildings, hotels, hospitals, office buildings, shopping centres, public and commercial buildings. Orona elevators are designed to cover all vertical transportation needs in a comfortable, safe, and efficient manner.
Residential Low-Traffic Buildings
Gearless elevators with or without machine room, to make housing accessible to everyone. Quiet elevators that provide comfort and convenience. Provided with the latest technology, incorporating LED lighting and automatic switch-off systems when elevator is not in use, thereby improving energy efficiency for the elevators and respecting the environment.
Residential High-Traffic Buildings
Designed for busy residential buildings where a high number of apartments or multiple housing blocks of apartments are managed by a centrally located lift system. Setups of multiple lift systems can be designed according to various building layouts and traffic estimations. Access control systems can also be applied for private spaces and restricted areas.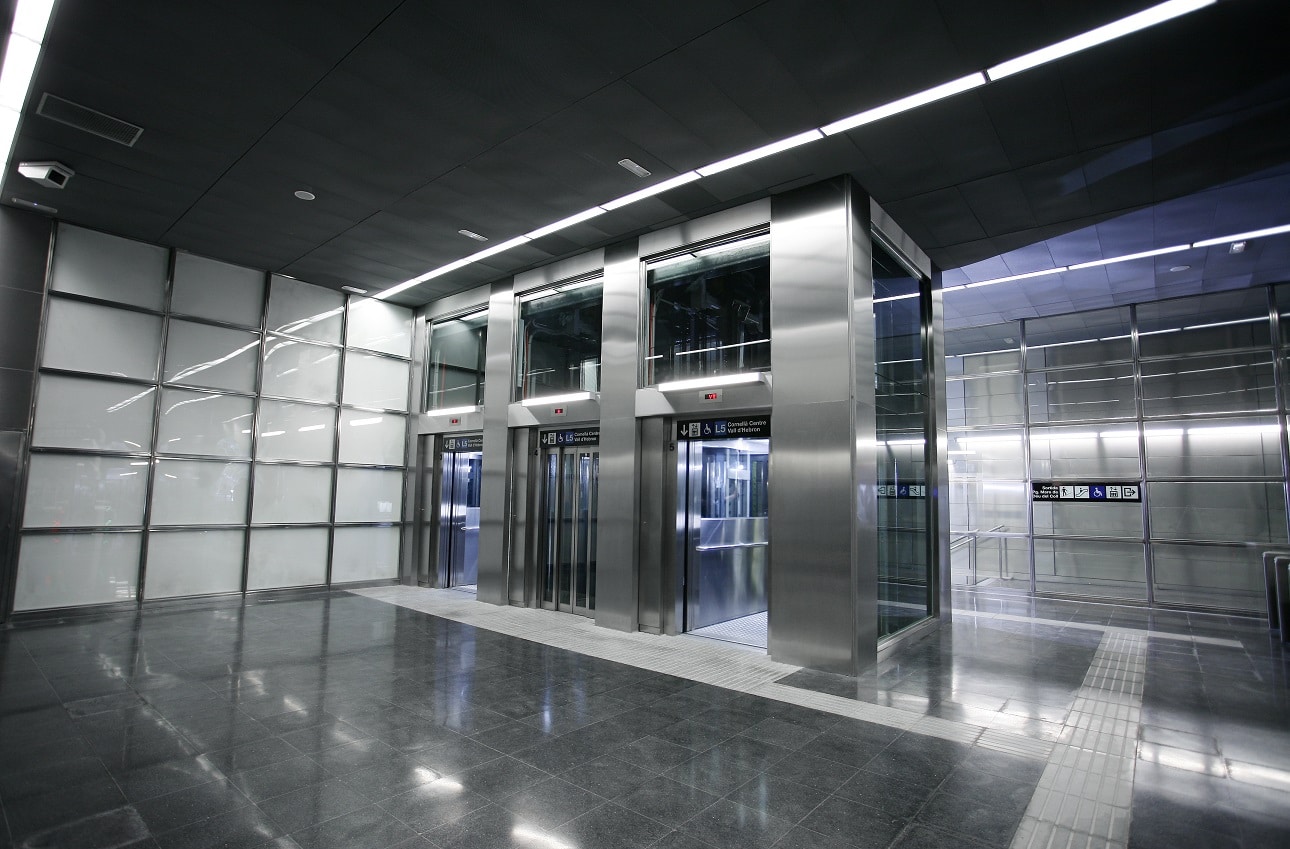 Commercial / Public Buildings
Configurations in Duplex, Triplex, Quadruplex and more, for the most demanding of commercial and public buildings where high numbers of passengers are required to move between floors at any given time. Gearless and energy recovery systems enable maximum energy efficiency with the possibility of having regenerative systems that stores energy when lifts are travelling empty to then utilise it during peak traffic periods.
Firefighting Lifts
Specifically designed lifts and shaft layouts for the specific use of firefighters during a fire emergency in public and commercial buildings. Regulations as per EN 81-72 provide for special specifications related to building layout, shaft layout, contingency plans and emergency equipment that is required in order to obtain certification for a firefighting lift.
Homes and Private Buildings
Compact and energy efficient lift solutions for homes, private buildings and small apartment blocks. Gearless and Hydraulic lifts available in both single-phase and three-phase supplies following the lift directive for standard sized shafts or machinery directive for compact-type domestic shafts.
Existing and Historical Buildings With Reduced Shaft Dimensions
Custom-made space-saving solutions to maximise the spaces available and obtain the largest lift cabin possible whilst utilising all the shaft foot-print. This enables us to respect the integrity of the existing structure and helps us deliver to the client lifts with higher flexibility in terms of configuration, without compromising on speed, comfort and style.
Our team is available to answer your questions
Get in contact with us to schedule a free consultation meeting or a site visit to discuss your specific requirements.
Dedicated to Customer Satisfaction
Through our dedicated and experienced team, we strive to promote our family values and use them to reach our high standard of customer satisfaction.
We are looking forward to hearing from you.
Please write your details together with a short message about your query and we will get back to you via phone or email during business hours.
Follow us on social media to see what we've been up to.